Home
Welcome to the Palace Band website. The Palace Band is a large wind ensemble (flute, piccolo, oboe, clarinet, soprano/alto/tenor/baritone saxophones, bass clarinet, bassoon and French horn) for adults of intermediate standard. It takes its name from Alexandra Palace (London N22) which is adjacent to the Old Station Building (now a community centre known as CUFOS) where the band rehearses on alternate Sunday mornings 10:00 am - 1:00 pm.
We work on a variety of music from Renaissance to the present day and we regularly commission new works. We give one larger concert a year and play for outdoor summer events.
Our next concert is Sunday 26 November, 7.15pm at St Andrew's, Chase Side, Southgate. We will be performing an arrangement of the whole of Beethoven's first symphony. We also hope to premiere a new works by one of our band members Derek Wood. Also on the programme an original work for the band by Colin Cowles 'From the Somerset Levels' and a lively arrangement or Franz von Suppe's Light Cavalry Overture.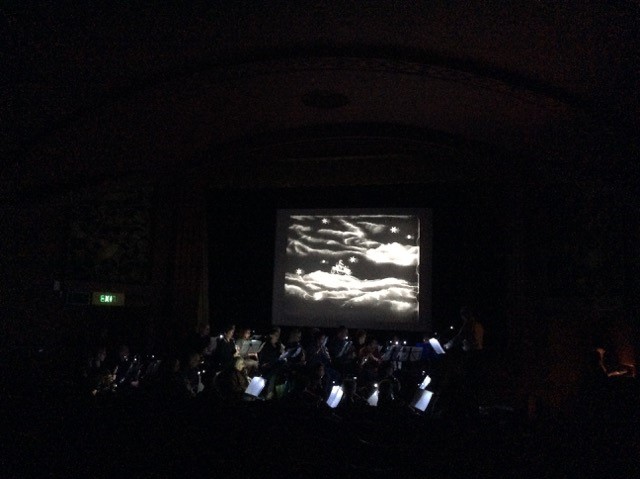 Further information can be found by clicking on the links on the left. For immediate enquiries please email Caroline Franklyn at palace.band.london@gmail.com