Home
Welcome to the Palace Band website. The Palace Band is a large wind ensemble (flute, piccolo, oboe, clarinet, soprano/alto/tenor/baritone saxophones, bass clarinet, bassoon and French horn) for adults of intermediate standard. It takes its name from Alexandra Palace (London N22) which is adjacent to the Old Station Building (now a community centre known as CUFOS) where the band rehearses on alternate Sunday mornings 10:00 am - 1:00 pm.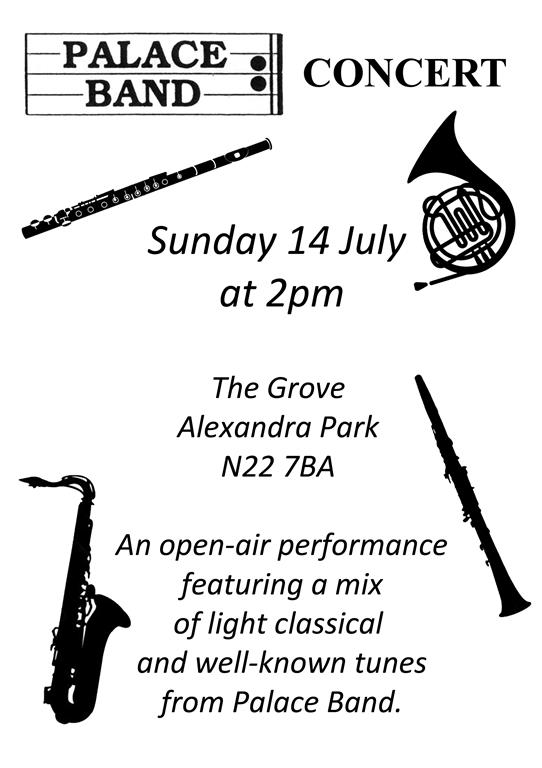 Our next performance is an open air concert on Sunday 14 July, 2pm, at The Grove, Alexandra Palace.
Our Autumn concert will be announced soon but will feature the premiere of a new work for the band written by Jenni Pinnock.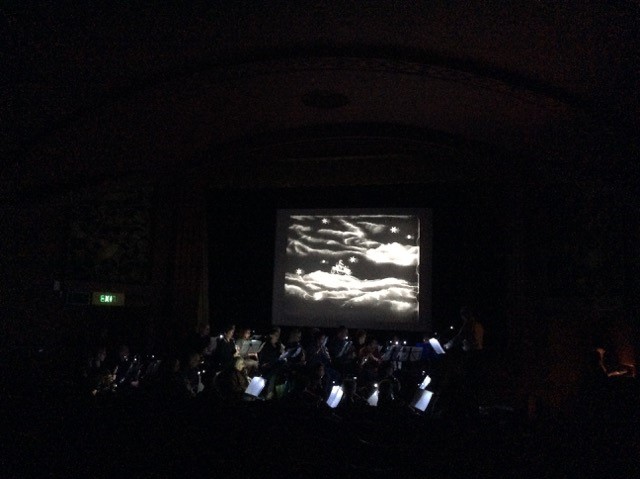 Further information can be found by clicking on the links on the left. For immediate enquiries please email Caroline Franklyn at carolinefranklyn@gmail.com